Results not final yet... but looks like Trump will win almost all? Crazy John gets 2 or 3 LOL
It's official... Lyin' Ted has no mathematical path to 1237
Lyin Ted has 544, so he requires 1237-544 = 693
THERE ARE ONLY 674 delegate left available.
No matter how lyin Ted spins his "Ground game" (Delegate gerrymandering) he can now NEVER get a majority of delegates assigned to him via voters' choice.. in elections or caucuses.. NEVER NEVER that is impossible.
The rort he (and crazy John) have looked forward to as a "Contested Convention" is nothing more than a corrupt grab for delegates that VOTERS decided should go elsewhere... to other candidates other than Lyin' Ted. On top of that Lyin' Ted must rely on corrupt and dishonest delegates who pledged a false allegiance to Trump while in fact being supporters of Lyin' Ted, or more likely having "sold their soul" (and vote) and been coerced and bribed into voting for Lyin' Ted.
Lyin' Ted should do what he demanded Crazy John do... get the heck out of the race since he has no mathematical path to 1237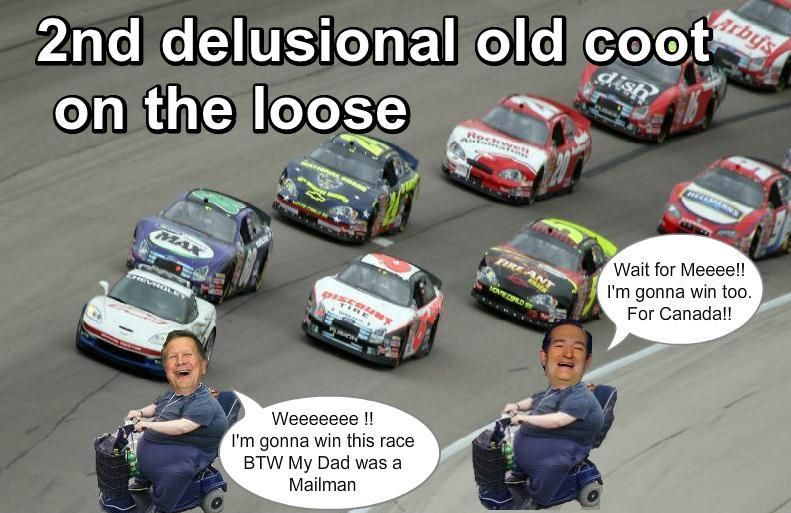 Imgur link in case PB vanishes
https://i.imgur.com/dO0uUZY.jpg